Our ultra absorbent, cashmere-soft diapers are specially designed to keep your baby's most sensitive skin dry for 12+ hours.
FAST & FREE shipping on orders $45+, get it in just a few days.

We know that you need diapers when you need them and we commit to getting them to you in a timely manner.
100% Satisfaction Guarantee

If our diaper isn't right for your baby, we will work with you to help find the right option for your little one free of charge. If we cannot find the right one, we will give you a full refund.
Why we love it:
Ultimate Comfort and Sensitivity: Designed with your baby's delicate skin in mind, our diapers offer unparalleled softness and gentle care, reducing the risk of irritation and discomfort.
Maximum Leak Protection: Say goodbye to worries about leaks and messes. Our diapers provide top-notch leakage protection, keeping your baby and their surroundings dry and clean.
Overnight Dryness and Peace of Mind: Enjoy longer, uninterrupted nights and worry-free outings with our diapers, designed to keep your baby dry for up to 12 hours.
No Unnecessary Additives: Made without harmful additives like perfumes, lotions, dyes, or natural latex, ensuring your baby's safety and health.

Perfect Fit and Adjustability: 

Our diapers offer an optimal fit and feature secure closures that adapt to your baby's legs and abdomen, ensuring they stay comfortable and snug.

Eco-Friendly and Sustainable: As a responsible choice, our diapers are produced using renewable energy sources, FSC-certified pulp, and 40% recycled plastic bags, helping 

protect the environment for your baby's future.
View full details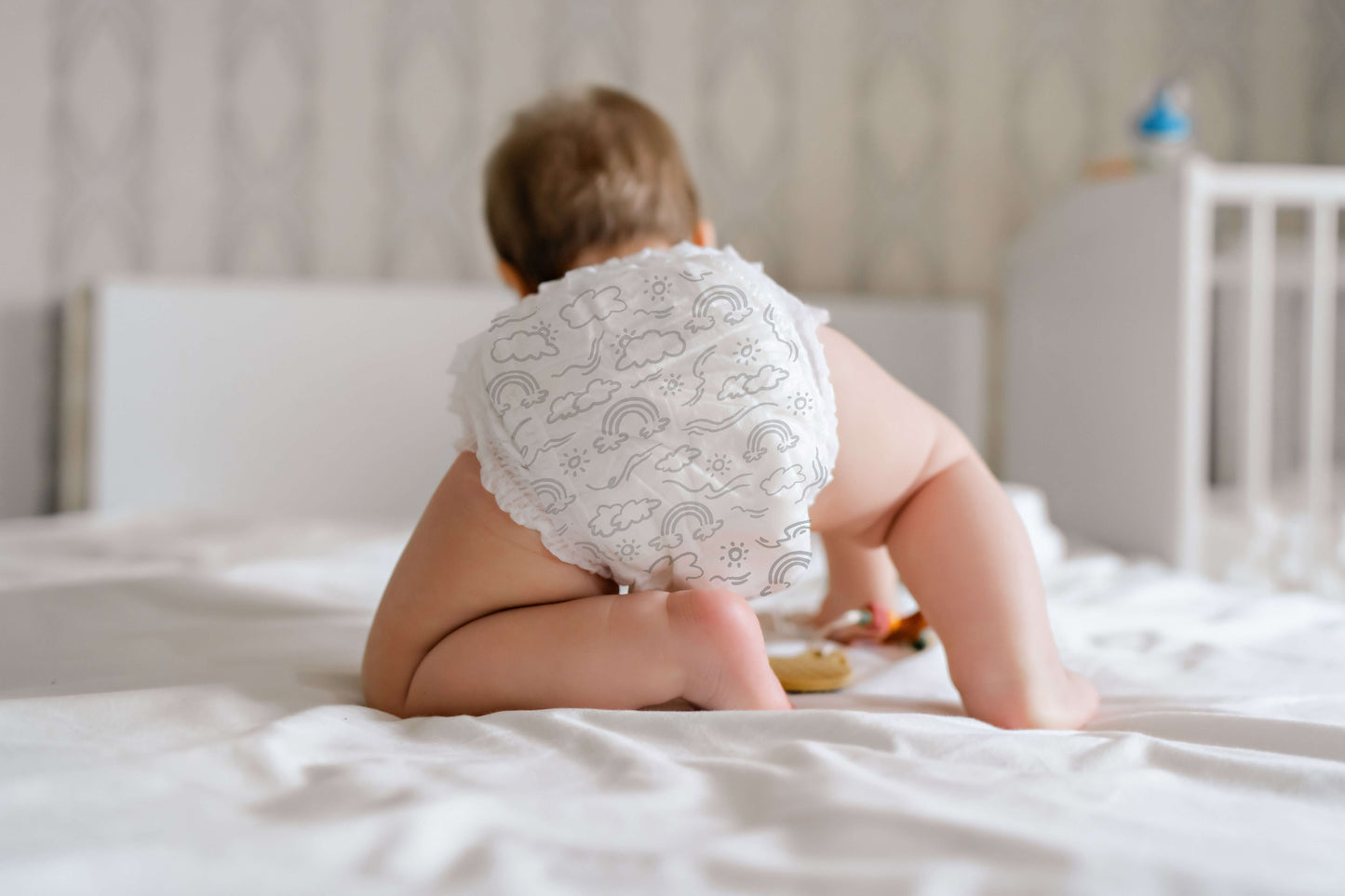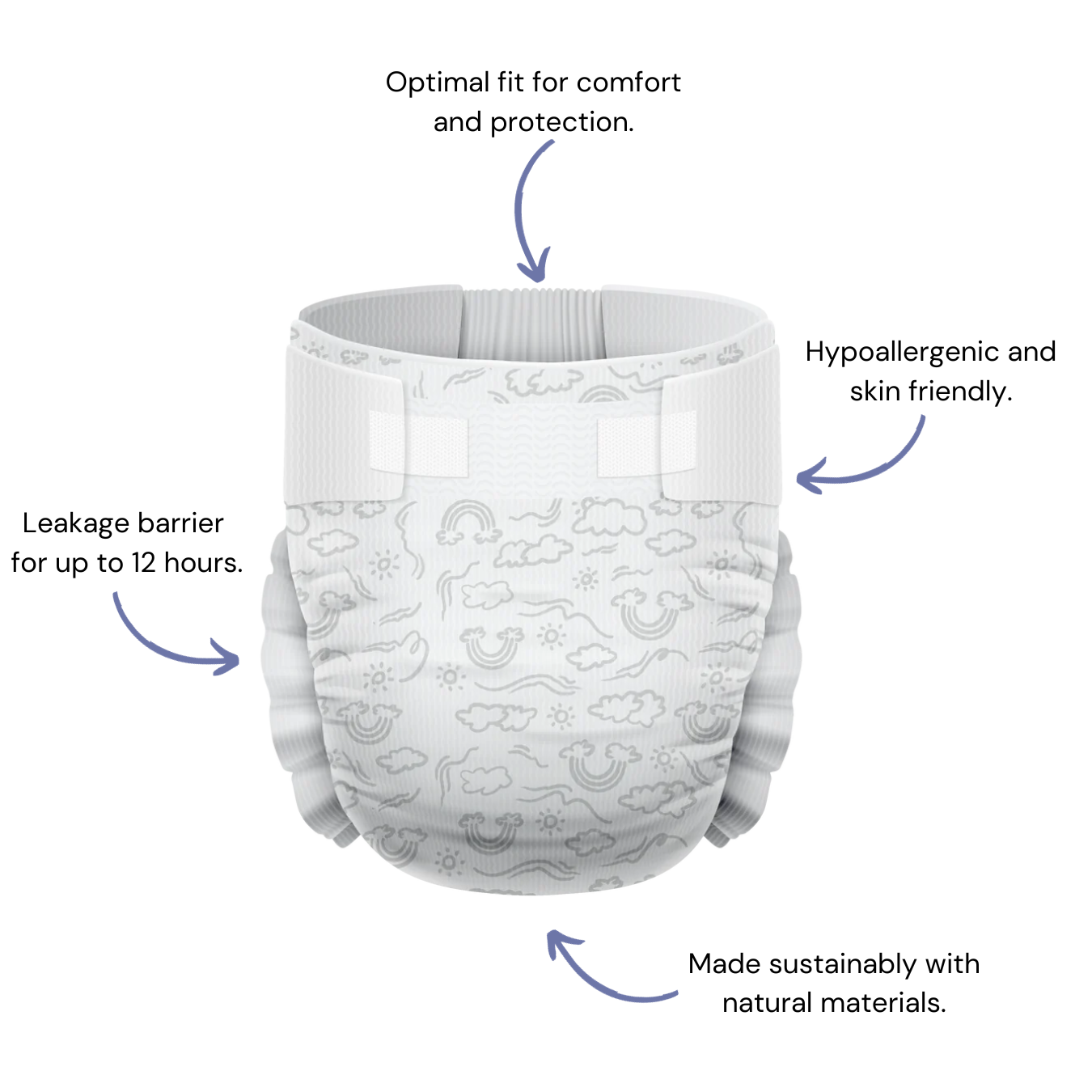 Perfect for you if:
You want to avoid leaks and blowouts
You want to protect your baby from unwanted substances
You want the most environmentally-friendly disposable diapers on the market
Experience the VeryVery Difference
Designed in New Zealand and made with your baby in mind, our diapers are specially crafted to keep your baby dry and comfortable while they sleep, play and everywhere in between. Learn more below.
Hypoallergenic
Free from latex, perfumes, lotions, and chlorine to protect your baby's skin from unnecessary chemicals/additives.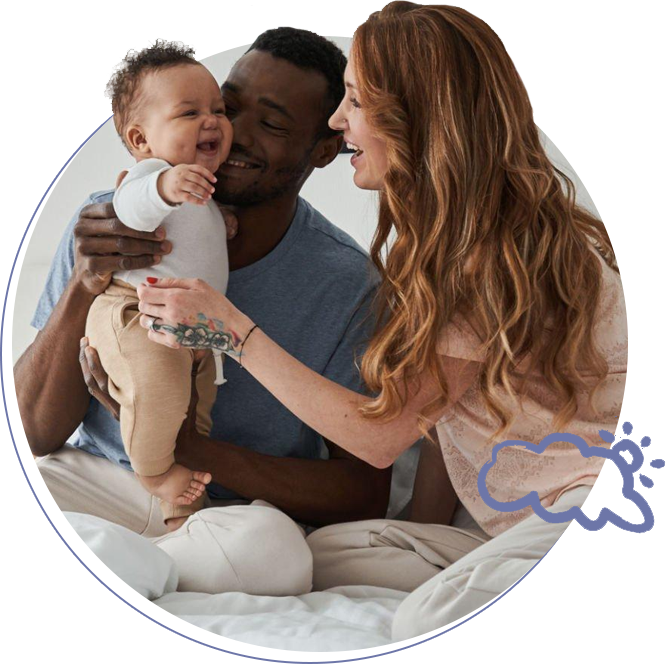 Tailor-made For Your Baby
Our cashmere-soft cotton blend and our tailored design create a comfortable fit for babies of all shapes and sizes.
Say Bye To Diaper Rash
Our breathable fabrics wick moisture away from your baby's skin fast and lock in wetness for up to 12 hours.
Sustainable Quality
Our diapers are made with cotton and FSC-certified forest materials to lessen their impact on our environment.
Detailed Product Description
Diapering your baby with the most high-quality, trusted resources is paramount, but it doesn't have to be a hassle.
Our diapers are specially designed to protect the most sensitive skin! They include soft, fleece-like material and more importantly, they do not include lotions, latex, fragrances, chlorine, and dyes. This makes VeryVery diapers incredibly skin-friendly as they keep the skin reliably dry for a long time (even at night!) without the undesirable additives that you'll find in conventional diapers.
Made from FSC-certified paper, these luxury diapers are sustainable and environmentally friendly production. Additionally, 80% of the packaging is made from recycled paper!
And no worries about those frequent changes in the early months when you are beyond exhausted because our ultra-absorbent core keeps baby dry for up to 12 hours which helps to give you peace of mind. Because VeryVery diapers are available in sizes 1-5, we recommend that you choose the larger option if you vary between two sizes.
#1 Diaper
I have tried pretty much every diaper on the market for my son and these by far are the best diapers out there! They are so soft and he never has blow outs and it wicks away the moisture from his skin even after a longer sleep. Plus they are earth friendly and chemically free which makes them even better!
They don't stay secure
I'm sorry but the fasteners on the diapers pop off and have caused blowouts galore. Maybe they're ok if you child only pee's.
Great Diaper!
I agree that the tabs are a pretty small and could be improved but otherwise, everything is as advertised. The are bulky in clothing but comfort and dryness are way more important!
VeryVery diaper sz 3
Love the softness and absorbacy, but don't like the tabs. Need tab improvement and possibly less pleats in back of diaper.
Love them!
These diapers are amazing! Love them and will be buying more!
VeryVery's Empowering Motherhood Annual Scholarship
Scholarship Award: $1,000
The Empowering Motherhood Scholarship is a recurring scholarship open to all mothers who are or will soon be attending college. The next deadline to apply is February 1st, 2024 and winners will be announced on February 29, 2024.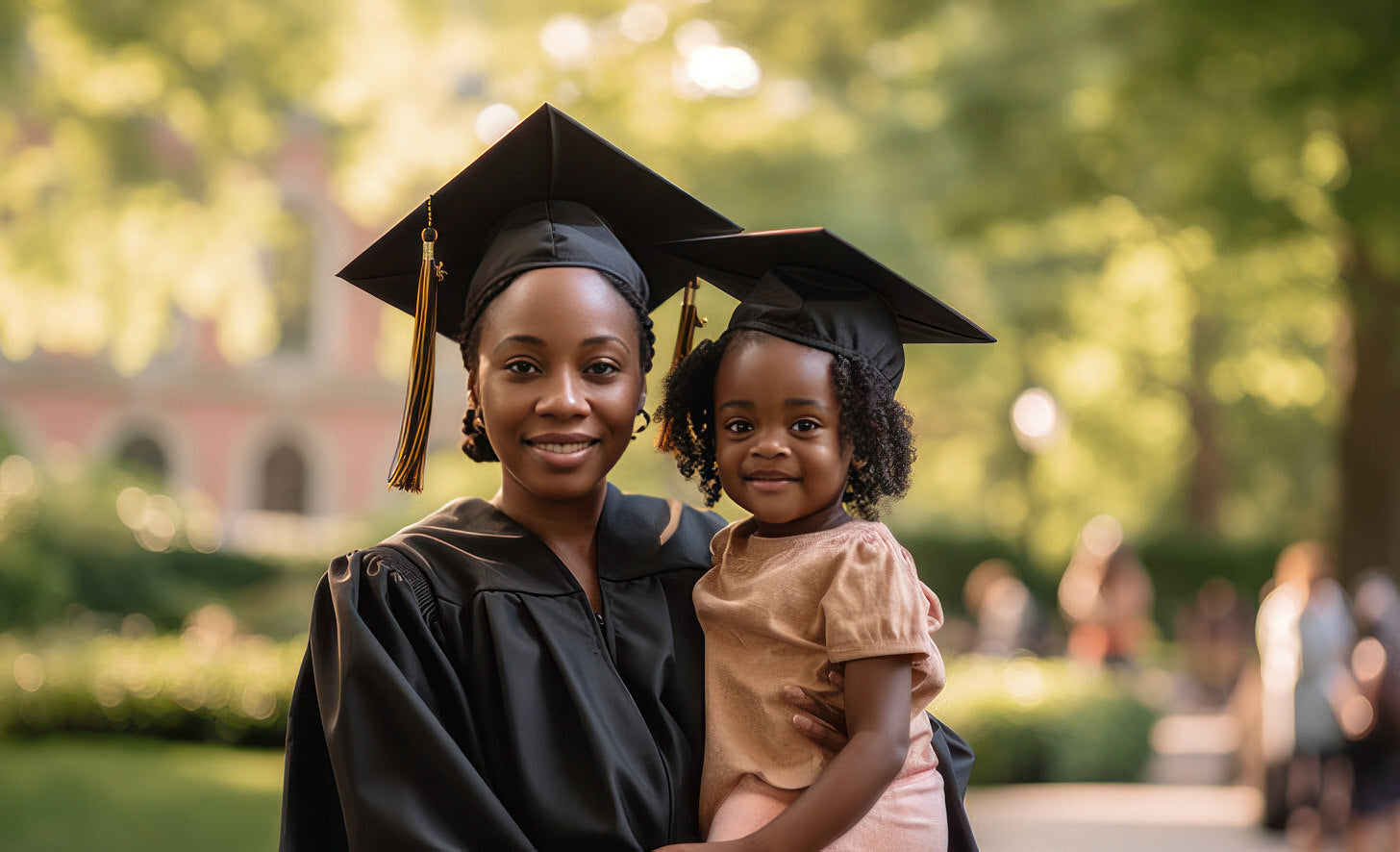 About the Empowering Motherhood Scholarship
Scholarship award available for both college and high school students
Mothers are a force that shapes generations. They nurture and guide children through their lives, giving them the support and encouragement they need to set and achieve goals. Many mothers sacrifice pursuing their education or postpone it in favor of other endeavors, such as taking care of their children or taking on work in order to financially provide.
At VeryVery, our mission is to make mothers' lives easier. We know that education is a powerful tool for personal growth, empowerment, and making a difference in the world. The impact of educated mothers extends far beyond their immediate families. They contribute to the workforce, economy, and local communities, often becoming community leaders, advocates, and role models. These women have a ripple effect, and their accomplishments radiate positive change throughout their communities. However, attending college requires a heavy time and financial commitment, making it difficult for mothers to obtain a degree.
The Empowering Motherhood Scholarship acknowledges the unique challenges that mothers face when seeking to further their education—juggling between family duties, jobs, attending classes, and completing school assignments. This scholarship is a dedicated effort to provide a stepping stone for these remarkable women, recognizing that their personal and professional growth serves as an example to their children and contributes to the growth of future generations.
Collapsible content
Scholarship Details

Amount: $1,000
Application deadline: February 1, 2024
Winner Announcement Date: February 29, 2024
Recurring: Annually
Eligibility Requirements

To qualify for this scholarship, please review the following eligibility criteria carefully. Ensure you meet these requirements prior to submitting your application.

A mother
A high school senior, undergraduate student, or graduate student
Applicant must be a current U.S. citizen or permanent legal resident
How to Apply

You can apply for this scholarship on the Bold.org scholarship platform. Follow the directions and submit your application for the Empowering Motherhood Scholarship, along with a short essay answering the following prompts:

Why have you, as a mother, chosen to pursue higher education?
What has been your experience as a mother working to obtain a college degree?

CTA: Apply here
Scholarship Frequently Asked Questions

When is the scholarship deadline?

The application will be open through February 1, 2024.

What is the scholarship prize? 

The scholarship award is $1,000.

When will the winner be chosen and notified?

Prior to the announcement date, we may contact finalists with additional questions about their application. Recipients will be chosen based on the merit of their application. 

How will the scholarship be paid?

The prize check will be sent to the scholarship winner's college institution in their name and in the name of their institution (depending on the school's requirements).

Is this a recurring scholarship?

Yes, the Empowering Motherhood Scholarship is an annual scholarship.